Intelligence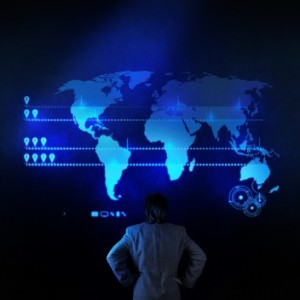 Every day the FBI collects and analyzes Intelligence to inform and support FBI operational activities and the United States Government.  An essential component of the National Security Branch, the Directorate of Intelligence [DI] ensures that Intelligence collection is embedded in every key FBI program.  The DI also mandates the FBI adapt and improve Intelligence collection, analysis, and its dissemination capabilities in a proactive fashion, while protecting American civil liberties.
Collecting, analyzing and disseminating information is an extremely important task—particularly because of the threats facing the United States.  Threats are global, and often emanate from transnational enterprises that rely on sophisticated information technology.  In today's threat environment such practice is essential to protecting national security.
Working together both FBI Special Agents and Analysts try to determine what it is the FBI does't know—and what it is the FBI needs to know to combat threats and ensure information is collected the FBI and other Government agencies need to know to execute their missions.  Producing analytical Intelligence reports for dissemination, agents and analysts routinely extract information from ongoing cases, answering questions such as: What does it mean and why is it important?  The reports are then disseminated to FBI Headquarters, interested agencies, and key decision makers including the President and the Attorney General.
Title II of the Intelligence Reform and Terrorism Prevention Act of 2004, Public Law 108-458, 118 Stat. 3638, outlines FBI authorities to collect and disseminate information, as does Executive Order 12333; Title 50, United States Code [USC], 401 et seq.; Title 50, USC, 1801 et seq. directed by the Attorney General.  Collecting and disseminating Intelligence is only done in accordance with legal authorities, with priorities set by the President, and guided by procedures mandated by the Attorney General [pursuant to the Attorney General's Guidelines and procedures for FBI national security investigations and foreign Intelligence collection].
______________________________________________
Directory members can be extremely helpful to anyone seeking information and/or needing a professional opinion concerning Intelligence collection and analysis.  Looking for an expert—just use the website's search feature, entering the appropriate skill, as well as the geographical area of preference to make contact with an FBI specialist.
______________________________________________
Retired FBI Agents and Analysts interested in securing a Directory listing and/or a personal email address need only submit a brief online application to join the website.
Agents with Intelligence skillset