FBI Accounting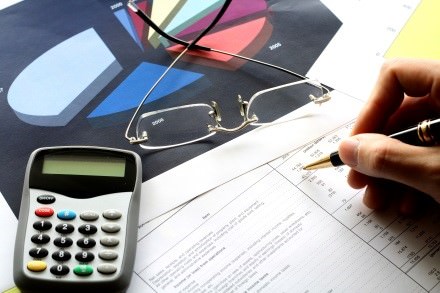 Individuals possessing accounting credentials have always been an integral part of the FBI.  Included among the Bureau's original work force of 34 investigators, in 1908, the FBI hired a dozen bank examiners.  Today, approximately 15 percent of the Bureau's agents have been qualified as special agent accountants–having degrees and professional certifications in accounting.  Accordingly, members whose background also includes FBI accounting can be a great asset to someone looking for an investigator and/or needing an expert conducting a fraud investigation.
Non-agent accounting positions date back to almost 1970, when the FBI created the accounting technician position assigned to assist agents working complex fraud investigations. During the savings and loan crisis which occurred 1980 thru 1990, the FBI's ability to address complex fraud investigations was elevated even further when within its ranks the agency created the financial analyst position.
Post 9/11, the nature of financial crimes again became more complex for the FBI with realization some major corporations were filing fraudulent year-end statements and, in 2009, the forensic accountant position was created. Today, the FBI is the lead agency responsible for corporate fraud investigations, causing agents and analysts to prioritize their efforts focusing on accounting schemes involving fraudulent year-end statements, self-dealing by corporate executives and obstruction of justice. These cases typically involve accounting schemes designed to deceive investors, auditors, and analysts about a corporation's true financial condition. In addition to corporate fraud, the FBI also investigates other financial crimes, including securities and commodities fraud, health care fraud, financial institution fraud, mortgage fraud, insurance fraud, mass marketing fraud, and money laundering. Special agent accountants, forensic accountants and financial analysts are also used to investigate cases involving suspected terrorists, spies, and criminals of all kinds involved in financial wrongdoing requiring an investigator and/or analyst with an accounting background.
Because fraudulent transactions can cause immeasurable damage the U.S. economy, the FBI is always looking for talented individuals with an accounting background to combat white collar crime. Within the recent past, FBI agents and analysts have investigated financial crimes totaling billions of dollars. Foremost among these investigations is the Bernard Madoff scandal involving client losses totaling approximately $18 billion. And not detailed here, but equally damaging are the numerous health care fraud investigations conducted by the FBI involving losses to the Government's Medicare and Medicaid programs totaling in excess of $2 billion.
______________________________________________
Members who have listed FBI accounting as a skillset can be extremely helpful to law firms, security professionals and journalists, looking at a fraud investigation, needing an investigator to conduct a criminal or civil probe, an expert to render a professional opinion and/or someone to provide media commentary.  Asked to review evidence in a fraud case, members listing FBI accounting can also analyze documents, provide testimony and/or produce an affidavit documenting facts.  Besides the FBI accounting skillset, these members also have important organizational, reporting and interviewing skills, needed to conduct a fraud investigation and/or collect evidence in a fraud case.
Worried about fraudulent schemes, members listing FBI accounting in their profiles can readily provide insight and suggestions, enhancing a security plan.  Listing FBI accounting as a skillset these members are indicating they have training, expertise and contacts, at the local, state and federal level—necessary to safeguard against fraudulent schemes.
Likewise, members who have listed FBI accounting as a skillset can provide media commentary to journalists, wanting to write an article or produce a story about fraudulent schemes.  Members with FBI accounting as an expertise can often identify individuals with information, useful to enhance and/or document a story.  And many FBI accounting members also have media experience, working with print, television and radio mediums, providing in-depth commentary and/or sound bites depending on the situation.
______________________________________________
Retired FBI Agents and Analysts, interested in securing a Directory listing and/or a personal email address who have a background that includes FBI accounting, need only submit a brief online application to join the website.
Agents with FBI Accounting skillset