FBI False Statement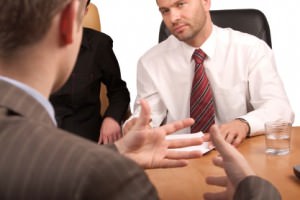 Honesty is the best policy and the maxim is especially true when speaking with an FBI agent and/or a police officer.  Both federal and state laws prohibit individuals from making a false statement and/or filing a False Report with law enforcement authorities, but the penalty varies according to the circumstances.  Accordingly, members whose background also includes FBI False Statement can be a great asset to someone looking for an investigator and/or needing an expert conducting a fraud investigation.
Under Title 18, U.S. Code, Section 1001, federal authorities can prosecute individuals who knowingly and willfully falsify, conceal and/or make a false statement to a federal agent, or knowingly makes or uses a document that contains a material false statement.  The federal law does not require that the false statement be related to the matter being investigated, as long as it was made knowingly and willfully. And there is no legal requirement that the statement be made under oath.
Laws relating to individuals making a false statement vary from state to state.  In some states, individuals who make a false statement in connection with an official proceeding, such as a trial, can expect prosecutors will want to charge the case and receive severe punishment if found guilty, than other types of cases involving a fraudulent statement.  And lying to obtain a loan, making a false statement to get money or property, individuals can expect prosecutors will also want to the charge the case.
Perjury relates to an individual making a fraudulent statement under oath, generally in a legal proceeding. But a false statement made under oath in connection with a declaration or an affirmation to a court official, including a court clerk and/or a notary public can equally be prosecuted as perjury violations.
Members' listing FBI False Statement as a skillset can be very helpful to law firms, security professionals and/or journalists, wanting assistance conducting a fraud investigation, needing an investigator and/or expert, a professional opinion and/or needing someone to provide media commentary.  Asked to review evidence reflecting a fraudulent scheme, members whose skills include FBI False Statement can analyze digital evidence, provide testimony, and/or when solicited, produce an affidavit documenting losses and/or a fraudulent statement.  Besides having an expertise concerning FBI False Statement, these members also have important organizational, analytical and reporting skills, needed to examine and present evidence and/or locate and interview witnesses.
Worried about security, discovering losses and learning about fraudulent statements, members listing FBI False Statement can provide valuable insight and guidance protecting assets and setting up a security plan.  Specifying FBI False Statement as a skillset, these members also have the training, expertise and contacts to identify schemes and locate witnesses, "not" only locally, but at the state and federal level as well.
Likewise, many members whose backgrounds include FBI False Statement also have media experience, and can provide journalists and news outlets with commentary about fraudulent schemes and conmen.  Able to cite policy manuals and regulations, presented with a criminal complaint and/or an indictment, members listing FBI False Statement can provide viewers and listeners with historic information and technical background information about the crime.   Need additional information about a member whose background includes FBI False Statement, just make contact with the member and make inquiry using the information provided.
______________________________________________
Looking for an FBI False Statement expert—website visitors need only use the search feature, entering the appropriate skill, as well as the geographical area of preference and make contact with an FBI False Statement expert using the information provided.
________________________________________________
Retired FBI Agents and Analysts, interested in securing a Directory listing and/or a personal email address who have a background that includes FBI False Statement, need only submit a brief online application to join the website.
Agents with FBI False Statement skillset