Copyright Infringement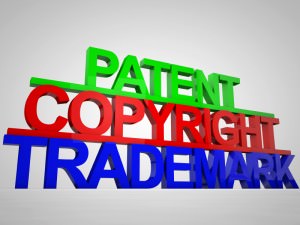 Copyright Infringement investigations typically involve someone violating the exclusive rights of an artist, composer and/or an author regarding an original piece of work. According to Copyright Infringement law, the owner of a copyrighted work has the exclusive right:
To reproduce the work in copies;
To prepare derivative works based upon the work;
To distribute copies of the work to the public by sale or other transfer of ownership, or by rental, lease, or lending;
To perform the work publicly;
To display the copyrighted work publicly; and,
In the case of sound recordings, to perform the work publicly by means of a digital audio.
Copyright Infringement law similarly states that anyone who violates the exclusive rights of a copyrighted owner can be judged as infringing on the rights of an owner or copyrighted work.
Upon learning and/or discovering a Copyright Infringement, FBI Special Agents and Analysts work closely under the Intellectual Property (IP) Program in the Financial Institution Fraud Unit and/or the Cyber Division at FBI Headquarters to investigate Intellectual Property crimes, including works involving both digital and electronic media. Additionally, FBI Special Agents and Analysts also work closely with the Justice Department and industry-specific organizations and other government agencies that monitor and prosecute civil and criminal violations involving Copyright Infringement.
______________________________________________
Directory members can be extremely helpful to anyone seeking information or requiring a professional opinion concerning Copyright Infringement protections and/or violations. When looking for an expert related to Copyright Infringement, visitors need only use the website's search feature, entering the appropriate skill, as well as the interested geographical area to make contact with an FBI specialist using the information provided.
________________________________________________
Retired FBI Agents and Analysts, interested in securing a Directory listing and/or a personal email address, need only submit a brief online application to join the website.
Agents with Copyright Infringement skillset