FBI Financial Crime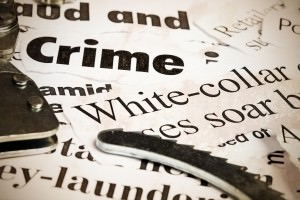 Under the umbrella of the Financial Crime Unit, the FBI is responsible for conducting fraud and embezzlement investigations in its White Collar Crime Program, including Corporate and Securities Fraud, Mortgage and Insurance Fraud, Mass Marketing Fraud and Money Laundering. The common denominator in these investigations is someone attempting to steal money using deceit and concealment versus physical force and violence to commit the crime.  Accordingly, members whose background also includes FBI Financial Crime can be a great asset to someone looking for an investigator and/or needing an expert concerning fraud schemes.
Individuals suspected of committing financial crime violations can be investigated and prosecuted by the FBI using a variety of criminal statutes, including False Statements, Mail and Wire Fraud and Honest Services Fraud, in violation Title 18, Unites States Code [USC], Sections 1001, 1341, 1343 and 1346. Bothered law enforcement officials weren't doing enough to combat financial crime, in 1978, Director WILLIAM H. WEBSTER designated White Collar Crime [WCC] as a top Bureau priority, attracting CPAs and other financial professionals to join the unit and agents soon established themselves as experts pursuing financial crime.
Likewise, following the terrorists attacks on the Twin Towers and the Pentagon, recognizing the benefits of using financial crime as a tool to help prosecute America's war on terror, agents charged more than a 125 suspected terrorists with financial crime violations, including making false statements.1  And more recently, with heath care expenditures exceeding $2.8 trillion dollars, using the same strategy to eliminate Health Care Fraud, FBI agents returned 909 Indictments, secured 1096 convictions, disrupted 329 criminal organizations and dismantled 83 criminal enterprises.2
Members' listing FBI Financial Crime as a skillset can be very helpful to law firms, security professionals and/or journalists, wanting assistance conducting a fraud investigation, needing an investigator and/or expert, a professional opinion and/or needing someone to provide media commentary.  Asked to review evidence reflecting a fraudulent scheme, members whose skills include FBI Financial Crime can analyze digital evidence, provide testimony, and/or when solicited, produce an affidavit documenting losses and/or a fraudulent statement.  Besides having an expertise concerning FBI Financial Crime, these members also have important organizational, analytical and reporting skills, needed to examine and present evidence and/or locate and interview witnesses.
Worried about security, discovering losses and learning about fraudulent statements, members listing FBI Financial Crime can provide valuable insight and guidance protecting assets and setting up a security plan.  Specifying FBI Financial Crime as a skillset, these members also have the training, expertise and contacts to identify schemes and locate witnesses, "not" only locally, but at the state and federal level as well.
Likewise, many members whose backgrounds include FBI Financial Crime also have media experience, and can provide journalists and news outlets with commentary about fraudulent schemes and conmen.  Able to cite policy manuals and regulations, presented with a criminal complaint and/or an indictment, members listing FBI Financial Crime can provide viewers and listeners with historic information and technical background information about the crime.   Need additional information about a member whose background includes FBI Financial Crime just make contact with the member and make inquiry using the information provided.
______________________________________________
Looking for an FBI Financial Crime expert—website visitors need only use the search feature, entering the appropriate skill, as well as the geographical area of preference and make contact with an FBI Financial Crime expert using the information provided.
______________________________________________
Retired FBI Agents and Analysts, interested in securing a Directory listing and/or a personal email address who have a background that includes FBI Financial Crime, need only submit a brief online application to join the website.
1 MOTHER JONES Magazine, September/October 2011 Issue, in article captioned, "The Informants," Investigative Reporter TREVOR AARONSON stated he reviewed more than 500 cases involving individuals charged by the U.S. Justice Department with committing terrorist related crimes, with 72 individuals being charged with making false statements and another 57 individuals charged with committing fraud/financial crimes [See page 37].
2 Health Care Fraud Report issued by the U.S. Department of Justice for Fiscal Year [FY] 2012 [See pages 91 thru 93].
Agents with FBI Financial Crime skillset