FBI Policy Procedure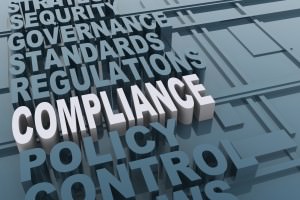 As detailed in the FBI Policy Procedure manuals, the handbooks set forth Bureau regulations and guidelines for agents to conduct investigations involving violations of federal criminal statutes, in particular White-Collar-Crime [WCC], Fraud, Public Corruption, Racketeer Influenced & Corrupt Organizations [RICO], Violent Crime [VC], Organized Crime [OC], National Security, make threat assessments and pursue investigations overseas, including Terrorism.
Included as part of their training in Quantico, Virginia, the FBI Policy Procedure manuals enable agents to address inquiries concerning the Attorney General's [AG] Guidelines; use Confidential Informants [CIs], Cooperating Witnesses [CWs] and Confidential Human Sources [CHS] to conduct investigations; conduct FBI Polygraph Examinations and Interrogations; and facilitate authorized FBI Undercover Operations. The FBI Policy Procedure manuals also detail investigative steps agents should take conducting investigations and they provide information and guidelines enabling agents to cooperate with local authorities and other government agencies and give testimony when asked and/or required because of a subpoena. Retired FBI's agents familiar with the FBI Policy Procedure manuals can render an opinion concerning whether steps taken during an investigation were appropriate and/or prudent.
Adept at analyzing recorded and non-recorded conversations between defendants, government agents and/or cooperating witnesses, retired FBI agents can readily assist with an entrapment defense and/or provide advice and testimony as an expert witness concerning FBI Policy Procedure. Trained to conduct and handle complicated investigations, retired FBI agents can readily assist with a defendant's legal defense–providing information concerning whether government agents had sufficient information to "predicate" an investigation, followed correct FBI Policy Procedure and/or took appropriate steps to "corroborate" allegations suggesting a defendant engaged in criminal conduct.
Asked to provide information concerning FBI Policy Procedure, retired FBI agents can render a professional opinion, provide a declaration and/or affidavit and/or give testimony. They can also identify the appropriate manual sites in which a particular FBI Policy Procedure can be found—using the Bureau's two online manuals and legal handbook.
______________________________________________
Accordingly, directory members can be extremely helpful to anyone seeking information and/or requiring a professional opinion concerning FBI Policy Procedure. Looking for an expert concerning FBI Policy Procedure—visitors need only use the website's search feature, entering the appropriate skill desired geographical area in order to locate a retired agent / analyst, and thereafter make contact using the information provided.
______________________________________________
Retired FBI Agents and Analysts interested in securing a Directory listing and/or getting a personal email address need only submit a brief online application to join the website.
Agents with FBI Policy Procedure skillset