Serial Rape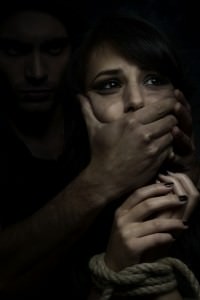 Serial crimes are crimes of a repetitive nature.  Serial murder, serial rape, and serial arson are crimes committed by repeat offenders.  However, according to criminologists, habitual offenders or career criminals are not necessarily serial criminals.
FBI Special Agents undergo considerable training conducting rape investigations and have accrued uncommon investigative experience conducting serial rape investigations, characteristically identifying the following categories of perpetrators:
Power-assertive: Entitled to do whatever he wants with women.
Anger-retaliatory: Getting even with women for real or imagined wrongs.
Opportunistic: Committing another crime seizes the moment.
Gang rape: Generally involves three [3] or more individuals categorized as power-assertive, anger-retaliatory and/or opportunistic with a leader and a reluctant participant—generally playing for each other's approval.
The FBI's Behavioral Science Unit (BSU) through its legacy of training, research, and consultation activities, has developed techniques, tactics, and procedures that have become a staple for agents investigating serial rape and used "not" only by law enforcement, but the officials in the intelligence and military communities. BSU investigators have amassed much useful information and data about serial rape, including the fact the crime is not about sex, but rather anger, control and violence with sex being the weapon.
While assailants come from many different backgrounds, serial rape tends to be committed by someone with a low economic profile and someone with a history of conflict and trouble with women, in particular an inability to relate both personally and sexually.
______________________________________________
Directory members can be extremely helpful to anyone seeking information and/or requiring a professional opinion concerning serial rape. Looking for an expert concerning serial rape — visitors need only use the website's search feature, entering the appropriate skill and geographical area of preference to identify an an FBI specialist and thereafter make contact using the information provided.
______________________________________________
Retired FBI Agents and Analysts interested in securing a Directory listing and/or a personal email address need only submit a brief online application to join the website.
Agents with Serial Rape skillset