Fugitives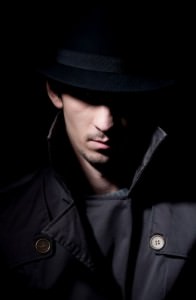 Generally speaking fugitives are "wanted" people charged by authorities with a crime and whose whereabouts are generally unknown.  To be classified a fugitive a person doesn't need to understand that they have been charged with a crime and/or is trying to evade detection and apprehension.
One of the major functions of the FBI is to locate and apprehend fugitives charged as a result of violating a specified federal statute and fled, and/or individuals charged with state felonies, e.g. murder, armed robbery and/or theft, wherein local authorities have sought assistance in an effort to affect the fugitive's apprehension.
FBI Special Agents customarily work with inter-agency fugitive task forces located throughout the United States, including seven congressionally funded regional task forces, seeking to identify and apprehend the most dangerous fugitives. The task forces are staffed by members of the different law enforcement agencies, who work closely with business leaders and various non-profits—following crime trends—in an effort to identify the region's most elusive fugitives.
Seeking to apprehend an individual who has fled local jurisdiction, authorities must indicate the individual is wanted in connection with a felony charge, has fled state jurisdiction and promise extradition once the fugitive is apprehended. Thereafter, an FBI agent will submit a sworn affidavit to a U.S. Magistrate seeking a federal warrant charging the fugitive with either Unlawful Flight to Avoid Prosecution [UFAP] or Unlawful Flight to Avoid Confinement [UFAC] in an effort to make an apprehension.
FBI Special Agents supported by multiple inter-agency databases as a result of the task forces—complemented by the Bureau's Legal Attaché Offices overseas—represent a true 'force multiplier' identifying, tracking, and apprehending these dangerous felons.
______________________________________________
Directory members can be extremely helpful to anyone seeking information and/or requiring a professional opinion concerning fugitives. Accordingly, looking for an expert concerning fugitives—please draw upon the website's search feature, entering the appropriate skill, issue, or need as well as the geographical area of preference to make contact with an FBI specialist.
______________________________________________
Retired FBI Agents and Analysts interested in securing a Directory listing and/or a personal email address need only submit an online application requesting membership to join website.
Agents with Fugitives skillset