FBI Drug Investigations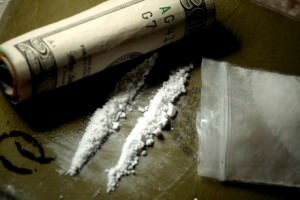 The Bureau uses a variety of laws, asset forfeiture statutes, and sophisticated law enforcement techniques to conduct FBI drug investigations both in the United States and abroad. Mandated to disrupt and dismantle sophisticated crime networks, the Justice Department uses the Racketeer Influenced and Corrupt Organizations (RICO) statute enacted by Congress in 1970 to conduct FBI drug investigations and combat major drug traffickers because of its effective criminal and civil provisions.
FBI Agents / Analysts assigned to large urban areas to conduct FBI drug investigations, particularly international drug cartels are mentored to use sophisticated undercover operations, court-authorized electronic surveillance, informants and cooperating witnesses acting as confidential human sources, and consensual monitoring to make cases, with many investigations conducted in concert with domestic and international police agencies.
Conducting major FBI drug investigations and prosecuting drug traffickers, the Bureau has learned the most effective means to shut down a drug network is to use the RICO statute attacking an entire criminal enterprise versus focusing on a single individual and/or one transaction.  Using the RICO statute, agents can seize an enterprise's assets when prosecutors file charges—disrupting or dismantling the network. Conducting FBI drug investigations involving international cartels and/or major methamphetamine operations, the FBI typically works closely with the Drug Enforcement Administration [DEA] as well as various Organized Crime and Drug Enforcement Task Forces around the country.
______________________________________________
Directory members can be extremely helpful to anyone seeking information and/or requiring a professional opinion concerning the FBI drug investigations . Accordingly, looking for an expert concerning FBI drug investigations—please draw upon the website's search feature, entering the appropriate skill, issue, or need as well as the geographical area of preference to make contact with an FBI specialist.
______________________________________________
Retired FBI Agents and Analysts interested in securing a Directory listing and/or a personal email address need only submit a brief online application to join the website.
Agents with FBI Drug Investigations skillset