Foreign Police Cooperation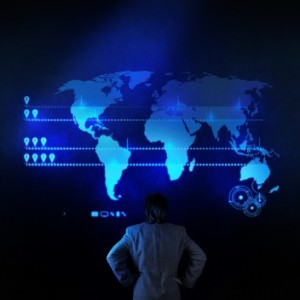 The FBI has more than 60 Legal Attaché (LEGAT) offices located in United States Embassies around the world. Special Agents assigned to these offices work with their foreign counterparts to obtain information on crimes and criminals that could harm U.S. citizens or interests. The globalization of crime and terrorism in recent years, as well as expansion of the FBI's extraterritorial authority, has caused a significant growth in the resources the FBI dedicates to the Foreign Police Cooperation program.
The primary mission of the FBI's Foreign Police Cooperation program is to facilitate and support investigations that pertain to threats against the United States, its persons, and/or interests. Under the Bureau's Foreign Police Cooperation program Legal Attachés establish, maintain, and enhance liaison with foreign law enforcement agencies in order to accomplish the FBI's overseas mission. By working cooperatively with foreign police agencies, the Legal Attaché seeks to build networks that prevent crime, enable overseas investigations and obtain intelligence.
The Office of International Operations (OIO) at FBI Headquarters oversees the Bureau's Foreign Police Cooperation program and provides managerial oversight, including administrative and logistical support to Legal Attaché offices and their employees and dependents. In addition, OIO maintains contact with federal agencies operating in the international arena, including INTERPOL and their counterparts assigned to diplomatic missions in the United States. The Foreign Police Cooperation program is considered an essential tool in carrying out the FBI's overseas' mission.
In sum, FBI Special Agents bring an especial global awareness and connectivity when matters of Foreign Police Cooperation and international law enforcement are required concerning domestic legal issues or needs.
______________________________________________
Directory members can be extremely helpful to anyone seeking information or requiring a professional opinion concerning the FBI's Foreign Police Cooperation program. When looking for an expert regarding global law enforcement, in particular foreign police cooperation please use the website's search feature, entering the appropriate skill, issue, or need as well as the geographical area of preference to make contact with an FBI specialist.
________________________________________________
Retired FBI agents and Analysts interested in securing Directory listing and personal email address need only submit an online application requesting membership to join website.
Agents with Foreign Police Cooperation skillset