Interstate Transportation Stolen Property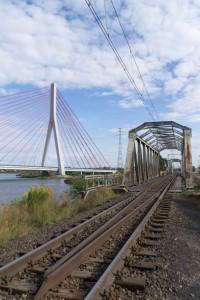 Interstate Transportation Stolen Property occurs when a person transports, or transfers in interstate or foreign commerce any goods, wares, merchandise, securities or money knowing them to be stolen, converted or taken by fraud.  In such cases, the value of the property should be $5,000 or more.  Interstate theft includes the theft of goods en route to other states, including Interstate Transportation Stolen Property, stolen motor vehicles, the theft of valuable art and artifacts, and jewelry theft.  The law applies to both the person who actually transports the stolen property out of the state, and anyone who caused it to be transported.
The statute which criminalizes Interstate Transportation Stolen Property makes clear there must be willful intent to transport the stolen goods. Among the things the government must prove in order to secure a conviction, the accused must have acted willfully and with knowledge that the property was stolen. In addition, the government must also prove that the property was in fact stolen, is valued in excess of $5,000 and was transported across state lines.
In the recent past, the FBI has seen an increase in Interstate Transportation Stolen Property perpetrated by organized, multi-jurisdictional gangs exhibiting an ever-increasing degree of brazenness, sophistication and skill.  But provided with appropriate resources and access to task force databases tied to interstate commerce, the FBI has become adept at investigating and prosecuting these interstate looters.
______________________________________________
Directory members can be extremely helpful to anyone seeking information and/or requiring a professional opinion concerning cases involving Interstate Transportation Stolen Property.  Looking for an expert concerning Interstate Transportation Stolen Property—just use the website's search feature, entering the appropriate skill, as well as the geographical area of preference to make contact with an FBI specialist.
______________________________________________
Retired FBI Agents and Analysts with background concerning Interstate Transportation Stolen Property, interested in securing a Directory listing and/or a personal email address, need only submit a brief online application to join website.
Agents with Interstate Transportation Stolen Property skillset