Hostage Negotiation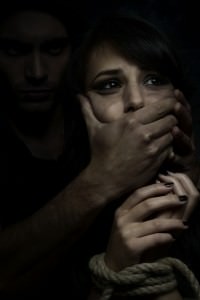 Hostage negotiation is a unique skill developed by law enforcement and the FBI to communicate with people threatening violence either to harm themselves or others, including barricaded subjects, hostage takers, stalkers, people making threats, workplace violence, and/or persons threatening suicide.  Since its development—like criminal justice—the FBI has incorporated hostage negotiation into the Bureau's curriculum now taught at the FBI's Academy in Quantico, VA.
Agents typically use hostage negotiation when the FBI employs the SWAT team as part of a crisis negotiation. Using agents trained in hostage negotiation skills, the FBI often cooperates with local law enforcement usually in situations involving a barricaded subject, with or without a hostage present, and/or individuals threatening suicide with the potential to harm property and/or others.
Because of the potential for loss of life, agents employing hostage negotiation skills are taught to quickly assess and immediately diffuse any dangerous situation.  Most skills involving hostage negotiation are applications involving both psychological principles [establishing a dialogue with a hostile stranger] and long held law enforcement negotiation techniques.
Seeking  hostage negotiation skills, FBI Special Agents can attend a rigorous two week National Crisis Negotiation Course at the FBI Academy or regional classes locally, wherein agents are taught listening skills, abnormal psychology and fundamentals in crisis negotiation.  Paramount in any incident, agents are taught to:
Quickly establish lines of communication and develop rapport;
Buy time;
Defuse intense emotions; and,
Gather intelligence for use in negotiation and intervention strategies/tactics.
______________________________________________
Directory members can be extremely helpful to anyone seeking information and/or requiring a professional opinion involving a hostage negotiation.  Looking for information—just draw upon the website's search feature, entering the appropriate skill, issue, or need as well as the geographical area of preference to locate an expert and thereafter make contact with the FBI specialist using the information provided.
______________________________________________
Likewise, retired FBI Agents and Analysts interested in securing a Directory listing and/or a personal email address, need only submit an online application requesting membership to join the organization.
Agents with Hostage Negotiation skillset