Crime Aboard High Seas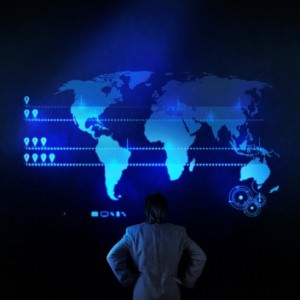 The FBI is committed to addressing piracy and serious criminal acts of violence, while working with their many overseas partners investigating and prosecuting individuals who commit Crime Aboard High Seas. The authority of the FBI to investigate Crime Aboard High Seas and enforce laws of the United States on ships in international water depends on several factors, including: The vessel's location, the nationality of a victim or perpetrator, the vessel's ownership, points of embarkation and debarkation, and the country in which a vessel is flagged—all play a role in determining whether there is federal authority to enforce U.S. law.
In addition to the laws of the United States and laws of other sovereign nations, international law also plays a role determining whether legal authority exists for the FBI to respond and investigate Crime Aboard High Seas.  As these incidents can involve citizens and/or interests of other countries, the FBI's response must be tailored to the sovereign interests of the affected nations and coordinated with the State Department.  Hence, Crime Aboard High Seas is often a complex problem.
As long as a Crime Aboard High Seas is committed within the special maritime and territorial jurisdiction of the United States, the FBI can generally focus its investigative efforts using Title-18 criminal offenses as a means to effect prosecution and impose penalties.  The Title-18 criminal violations include: assault, murder, attempt to commit murder or manslaughter, kidnapping, sexual abuse, robbery and theft.  Confronted with a serious incident involving a Crime Aboard High Seas and a foreign nation, the FBI generally sends it's agents to conduct crime-scene investigations, but sometimes travel and logistics can pose a real problem. Needing assistance overseas, the FBI's Legal Attaché [LEGAT] generally coordinates investigations with a host country's law enforcement authority, but investigations can still be hampered by language problems, political considerations and the known skill level and resources of local authorities–not to mention available U.S. resources.
______________________________________________
Directory members can be extremely helpful to anyone seeking information concerning Crime Aboard High Seas.  Looking for an expert concerning Crime Aboard High Seas, visitors need only use the website's search feature, entering the appropriate skill, as well as the geographical area of preference to make contact with an FBI specialist using the information provided.
______________________________________________
Retired FBI Agents and Analysts, interested in securing a Directory listing and/or a personal email address, need only submit a brief online application to join the website.
Agents with Crime Aboard High Seas skillset