April 14, 2015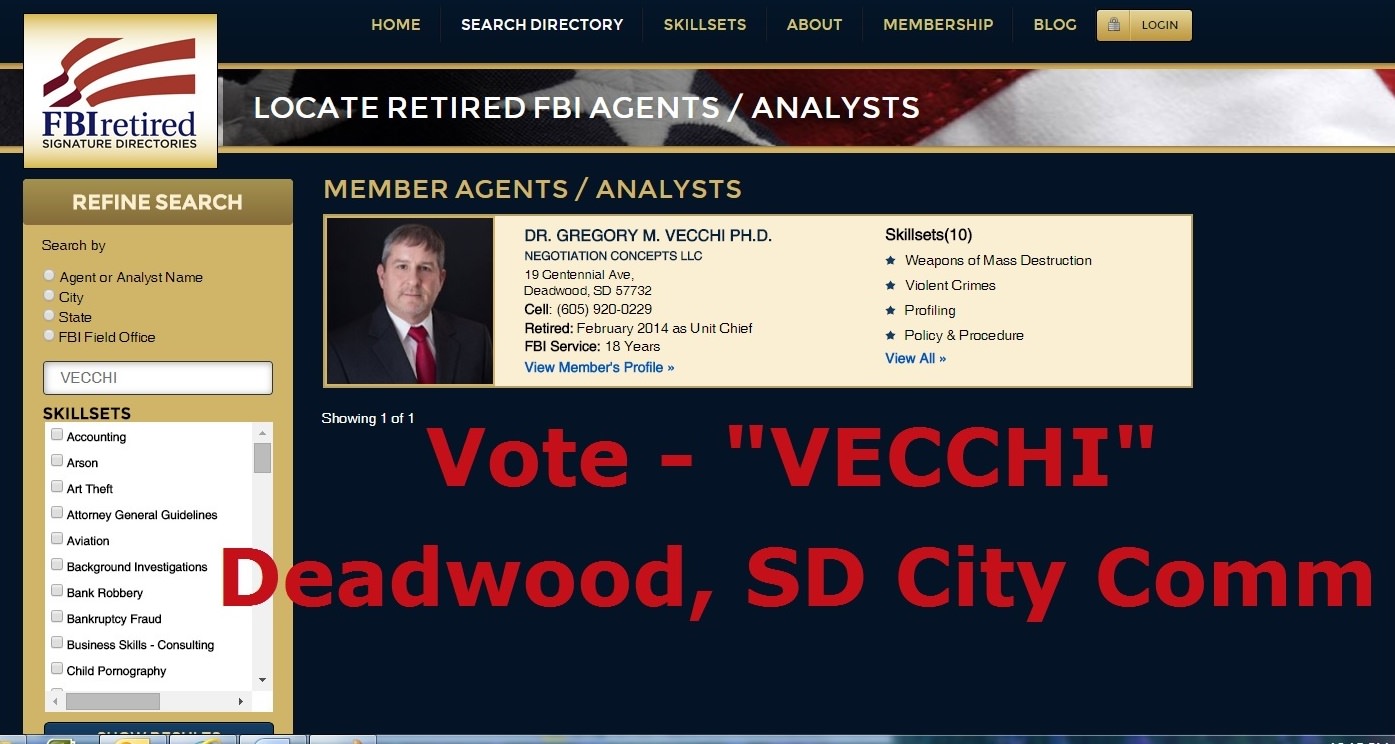 SACRAMENTO–Residents go to the polls today to vote for Dr. GREG VECCHI PhD … running for a seat on the DEADWOOD CITY COMMISSION in South Dakota.  He holds advanced degrees in conflict resolution and criminal justice and was responsible for the FBI's legendary "profiling" unit in Quantico.  He has a Top Secret Security Clearance and is eligible for Special Compartmentalized Information (SCI).  He's also a respected member here at Https://FBIretired.com.
VECCHI told the RAPID CITY JOURNAL he loves the CITY OF DEADWOOD and wants to serve the community and make a difference.  His priorities are revitalization and historic preservation and said he will not represent any one group or special interests, but rather the CITY OF DEADWOOD and its residents.  He says he loves the Old West and its history, horses, and motorcycles.  Falling in love with the area years ago on vacation, he says he bought an historic Victorian home and updated it when he moved to the city.  As a business owner operating DEADWOOD GUNS, he describes himself as an active community member at historic St. John's Episcopal Church, the Deadwood Masonic Lodge, the Chamber of Commerce and the Deadwood Business Club.
Using his hostage negotiation skills and doctorate in conflict resolution, he says he can get business leaders, the city and its citizens to work together for the benefit of DEADWOOD.  He says his training and education make him specially qualified to listen, examine issues, verify facts and make decisions in light of what's best for DEADWOOD.