April 20, 2015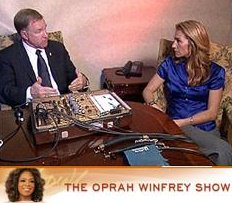 SACRAMENTO–Invited to join Https://FBIretired.com, FBI polygraph examiner, JACK TRIMARCO, said, "I'm in," when asked about becoming a member and joining the website.  Retiring from the FBI's Los Angeles [LA] Division in 1998, with almost 21-years' experience, he was responsible for LA's Polygraph Unit when he retired–conducting more than 1,100 polygraph examinations involving both criminal and national security investigations.
During 2000 thru 2002, he served as the Inspector General responsible for the U.S. Department of Energy's Polygraph Program.  Establishing a national polygraph practice in 1998, TRIMARCO has estimated he has conducted more than 3,500 polygraph examinations and has given more than 65 seminars concerning polygraph examinations and conducting interviews and interrogations.  He has been certified to conduct polygraph examinations by The American Polygraph Association [APA], The California Association of Polygraph Examiners [CAPE], and The American Association of Police Polygraphists [AAPP].
TRIMARCO's expertise also includes certifications as a Defensive Tactics and Firearms Instructor, Hostage Negotiator, Conducting Interrogations and Homicide Investigations, a SWAT Team Member and Profiling noting he attended Montana State University where he received a Bachelor of Science in Psychology.  Working with the noted author and pro-filer, JOHN DOUGLAS, he said on a number of occasions he was involved with conducting high profile investigations involving unknown offender profiles, personality assessments, threat assessments, crime analyzes and expert testimony.
Before joining the FBI, during 1967 thru 1971, he was a military policeman in the Unites States Air Force [USAF], named "Airman of the Year," in Italy, in 1968, and later, during 1971 thru 1978, was a Deputy with the Yellowstone County Sheriff's Office, in Billings, Montana.  While in the FBI, he received numerous commendations for exceptional work performance and was twice nominated for the FBI's Medal of Valor.
Trained at the U.S. Department of Defense's Polygraph Institute [now called, "National Center for Credibility Assessment (NCCA)"], a 14-week polygraph course, during period 1990 thru 2012, he attended more than 50 polygraph training seminars conducted by the FBI and/or professional polygraph organizations, and he has provided information and training to numerous federal, state and local agencies, as well as the different national and state polygraph associations concerning the use of the polygraph.  He also is a frequent contributor to the Dr. Phil Show – Fox News – The O'Reilly Factor – Catherine Crier – CNN – The Today Show – Hannity & Combs – Oprah Winfrey and The Morning Show – and has made over one hundred other guest appearances involving national and local media networks.
His professional memberships include the American Board of Forensic Examiners, American Polygraph Association [APA], Advanced and Specialized Polygraph Examiner, California Association of Polygraph Examiners [CAPE], American Association of Police Polygraphists, American Academy of Forensic Sciences, Diplomat, American College of Forensic Examiners, National Association of Legal Investigators [NALI], Society of Former Special Agents of the FBI, California Association of Licensed Investigators [CALI], Beverly Hills Bar Association, Ventura County Bar Association, and the Los Angeles County Bar Association.