March 6, 2015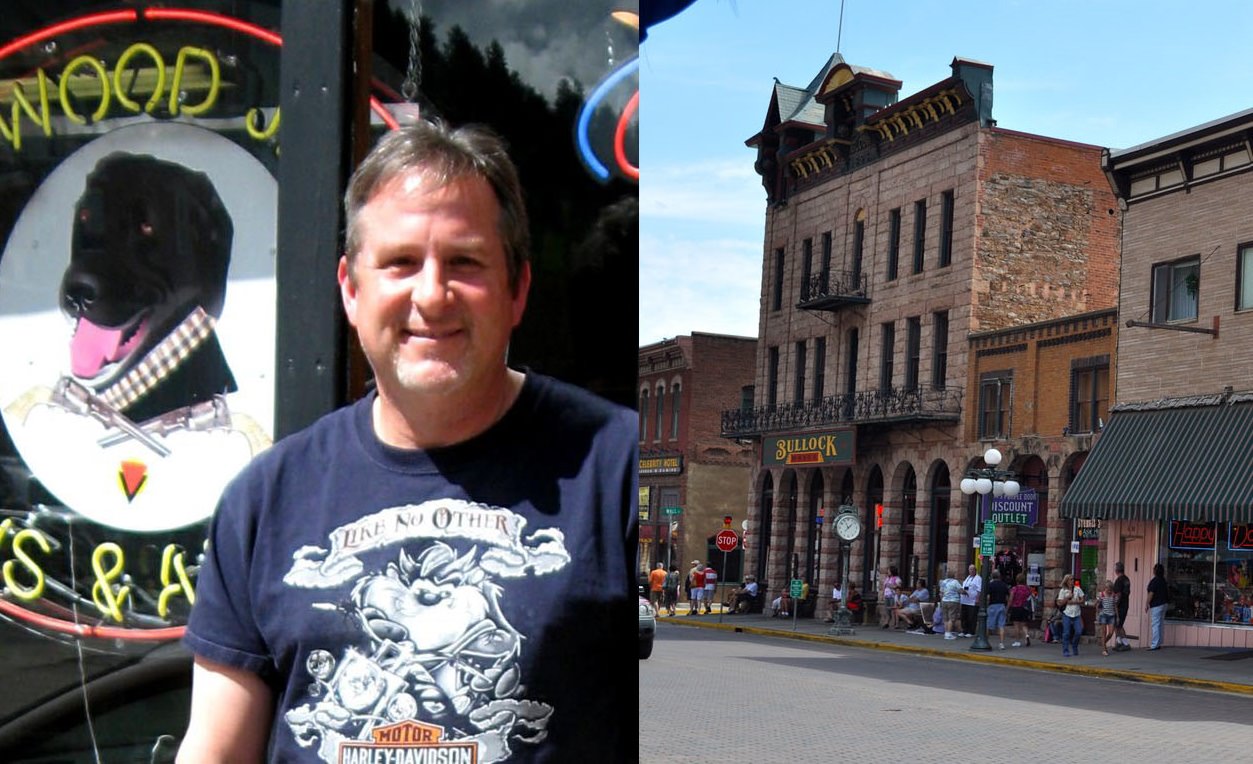 SACRAMENTO–Telling supporters he understands the issues facing the Deadwood business community, website member Dr. GREGORY M. VECCHI, Ph.D.[1] announced last month he was running for a seat on the Deadwood City Commission with the election set for April 14th.  Retiring from the FBI in February 2014, Dr. VECCHI has 29-years combined military and civilian Government service.  Also running for a seat on the Commission are GARY TODD and GEORGEANN SILVERNAIL, both seeking re-election, and MARK "SPIRO" SPIERS, another local businessman.  The Deadwood City Commission is a five [5] member Board now chaired by Mayor CHUCK TURBIVILLE.  Currently, two [2] seats on the Commission are up for election.
Enamored with the Wild West, its history and the frontier spirit, in November 2010, Dr. VECCHI decided to make the area his home having visited Deadwood several times.  Buried in the cemetery overlooking the gulch that boasts the city's name is Wild Bill Hickok shot in the back of the head playing cards and Calamity Jane.  Buying an old Victorian built in 1896, Dr. VECCHI restored the home after getting help from the Deadwood Historic Preservation Commission.  Opening a gun shop and operating a gun range, he says he quickly connected with business leaders—making him believe he's uniquely positioned to run for elective office.  He cites his success in Government service and running a business as reasons he should be elected.  He says he wants to help resolve important issues confronting the city, area businesses and the local community.
Dr. VECCHI is an interesting individual.  Formerly responsible for the FBI's legendary BEHAVIORAL SCIENCE UNIT in Quantico, VA—the location of the FBI's Academy—he's been trained in hostage negotiation and crisis management.  He also holds advanced degrees in conflict resolution and criminal justice and has a Top Secret Security Clearance and is eligible for Special Compartmentalized Information (SCI).
Dr. VECCHI says his expertise is in two divergent, but complementary areas—identifying them as negotiation and weapons.  He says the two [2] areas represent a continuum for dealing with conflict.  Speaking about negotiation, he says success can be obtained through the use of "voluntary influence," using communication skills to influence and persuade behavioral changes.  Using a weapon, he says success is generally secured using "involuntary influence," or physical skills to force behavioral change when negotiation fails or is not an option. Promoting his efforts, he founded NEGOTIATION CONCEPTS LLC and WEAPON CONCEPTS LLC.
Doing business as NEGOTIATION CONCEPTS LLC he said he conducts behavior-based research, provides training, and offers consultation in conflict and crisis communications, police and business negotiations, interviews and interrogations, crisis leadership, emergency management, behavioral analysis, and threat assessment.
Similarly, under his banner WEAPON CONCEPTS LLC he also conducts behavior-based research, provides training, and offers consultation in firearms and concealed carry use, defensive tactics, and personal defense.  Using his expertise, Dr. VECCHI says he teaches, trains, and consults daily with business professionals, law enforcement, security officers, military personnel and intelligence officers about weapon use.
[1] Information for this article was taken from Dr. GREGORY M. VECCHI's professional page on LINKEDIN, a website that can be found at www.DeadwoodHistoryLink.com and a RAPID CITY JOURNAL news article written by TOM GRIFFITH captioned, "Four Candidates File for Deadwood Commission," dated March 3, 2015.