March 20, 2015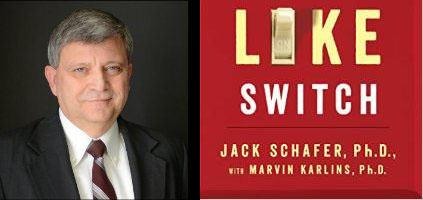 SACRAMENTO–Sent an invitation to join Https://FBIretired.com, it didn't take long before Dr. JACK SCHAFER Ph.D., decided to become a member—recognizing the website's benefits, in particular the search engine recognition afforded the Directory and the special email address given each member.
A former "spy catcher" and member of the FBI's famed "profiling" unit, SCHAFER lectures at WESTERN ILLINOIS UNIVERSITY as an Assistant Professor and operates a consulting company—providing advice and doing consultation both in the United States and abroad.  Posting his website picture, he looks every bit the college professor—having a warm engaging smile, wearing a gray/plaid button down collared shirt and sporting wire rimmed spectacles.
Retiring as a Special Agent with 20-years FBI service, SCHAFER earned his moniker the "spy catcher," doing analytic work in the Bureau's Behavioral Science Unit while assigned to the National Security Division.  Earning a Ph.D. in psychology at Santa Barbara's FIELDING GRADUATE UNIVERSITY, he gave advice and assistance to agents conducting espionage investigations—interviewing intelligence officers operating illegal networks in the United States—seeking to recruit spies as double agents.
An accomplished author, publishing numerous articles on a wide range of topics, including the psychopathology of hate, ethics in law enforcement, detecting deception, and the universal principles of criminal behavior, in 2010, he also authored book titled, "Psychological Narrative Analysis: A Professional Method to Detect Deception in Written and Oral Communications," and co-authored another titled, "Advanced Interviewing Techniques: Proven strategies for Law Enforcement, Military, and security Personnel," which he wrote with another veteran agent, JOE NAVARRO, also assigned to the Bureau's Behavioral Science Unit—providing training to agents attending the FBI Academy, in Quantico, VA.
This month, SCHAFER is busy promoting his just released book, "The Like Switch: An Ex-FBI Agent's Guide to Influencing, Attracting, and Winning People Over," wherein interested parties can learn strategies reading people and influencing perceptions—enabling a reader to turn on their own "like" switch.  As a member of the FBI's Behavioral Science Unit, he tells the reader he's developed special techniques for detecting deception, interviewing spies and profiling terrorists that can be employed by the average person to get someone to like them—someone who might not be so inclined.   He says "The Like Switch" is packed with tools anyone can use—seeking to turn a stranger into a friend—like maybe a salesman selling a car, a teenager on a first date and/or someone hoping to ace an interview.   Promoting the book, he says readers can learn how to improve a person's "likeability" quotient, spot a lie—both-in-person and online—master nonverbal cues and turn-up and/or turn-down the intensity of any ongoing relationships.[1]
[1] Some of the information for this article was gleamed from the website found at www.FlintridgeBooks.com owned and operated by the Flintridge Bookstore & Coffeehouse in La Canada, California.