October 22, 2015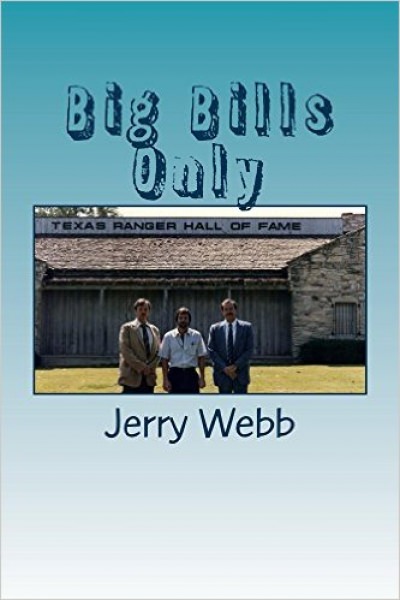 SACRAMENTO–Dressed in combat fatigues, wearing ski masks, armed carrying semiautomatic weapons and several explosive-like devices, three men crouched in silence waiting for ROBERT BIGHAM to open the back door.  It was 7AM.  A prominent banking figure, BIGHAM was President of the Promenade National Bank of Richardson, in Dallas, Texas.  He was getting ready for work.  Scurrying about the house, making coffee, sometimes chatting with his wife, BIGHAM was oblivious to the lurking menace.  Busy.  Worn out by a hectic work schedule, he did not see the trio shadowing his activities during the week wanting to rob the bank.
Watching a 1983 movie about a bank heist only months earlier, the men hatched their plot to abduct a bank manager.  Called, "Loophole: Partners in Crime," a film critic for the New York Times said the movie was a "desultory melodrama about a gentleman burglar … [and] an out-of-work, debt-ridden architect," teaming together to rob a security conscious London bank.[1]
Casing several different Dallas banks, choreographing their plan, the men decided to rob the Promenade National Bank of Richardson, Texas, targeting BIGHAM.  Before leaving for work each morning, the trio knew he let his dog out into the backyard, so they were waiting for him, crouching in silence … guns ready.
A great read, "Big Bills Only" is the true story account about BIGHAM and his family being abducted for two suitcases of bank loot, pawns in a bank extortion, as told by JERRY WEBB, the FBI case agent assigned to conduct the investigation.  A former Omaha, Nebraska police officer, WEBB was only two-years in the Bureau when he was assigned the case.  A self-deprecating individual, WEBB said he had to convince himself he was "not" over his head conducting the investigation … adding some days he needed more convincing than others.
Letting the dog out, seeing the men, BIGHAM tried to slam the door shut, but he was no match for the intruders.  Quickly "overpowered," he wasn't able to warn his wife and the commotion, breaking a small window, failed to arouse his sleeping daughter.  Held by the men, BIGHAM later said he could only watch in horror, as his wife and daughter were rounded up, placed in chairs, each attached with an explosive looking device and bound with duct tape.
Solving the case, WEBB details for the reader the sophisticated plot hatched by the trio to extort and collect almost $50,000 from the Promenade National Bank, combining sordid facts with humorous mishaps that befall agents conducting investigations.  Written "neither politically … nor stylistically correct," WEBB's account includes the men being prosecuted and convicted 18-months later.
Told to rescue the women, jumping a backyard fence, readers feel WEBB's sense of duty when he tells the 911 dispatcher agents need the bomb squad, looking at BIGHAM's wife and daughter, each bound with duct tape, sitting on chairs under which he thought were two remotely controlled explosive devices.  Terribly frightened, wanting to comfort the women, readers also feel WEBB's deep sense of compassion discovering agents removed their bullet proof vests in an attempt to cover the devices, knowing a bomb blast would still probably kill everyone … agents included.
Customer reviews describe the book as a "must read," the non-fiction account of a horrendous crime solved by WEBB that is "gut-wrenching, shocking and frightening," not to mention sometimes hilariously funny, as agents go about their business trying to solve the crime.  One reader described the book as being written by a law enforcement professional, someone who probably "kept your father from being beaten … and your daughter from being raped."  Another said, "Reading the book is like listening to Jerry tell stories over a drink after a long day of hunting … unpretentious and thoroughly enjoyable."[2]
[1] VINCENT CANBY, in New York Times article captioned, "The Screen: 'Loophole,' dated October 24, 1986.
[2] JOHN BURTON.