October 25, 2015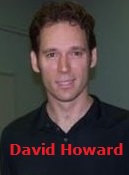 SACRAMENTO–Having aided the author with book proposal titled, "CHASING PHIL," the true life story of FBI agents – JAMES WEDICK and JACK BRENNAN – infiltrating the world of PHILIP KARL KITZER as part of the FBI's new found strategy targeting sophisticated crimes, using agents in long-term undercover operations, DAVID HOWARD said he sold the rights to publish the non-fiction narrative to CROWN PUBLISHING.  He said LARRY WEISSMAN, a New York literary agent, negotiated the sale with DOMENICA ALIOTO at CROWN.
An international swindler and known crime figure, KITZER fleeced millions selling "bogus" securities via a network of offshore banks he established in the Caribbean and overseas.  Initially targeted for investigation, in September 1976, when agents learned about his network of "bogus" banks, WEDICK and BRENNAN penetrated KITZER's criminal organization in February 1977,  spending a year traveling with him, circling the globe, collecting evidence, alerting law enforcement agencies about crimes in their jurisdictions and thwarting scams.
Warned about false allegations and using his legal team to misstate evidence launching OPERATION FOUNTAIN PEN in case code named, "OPFOPEN; Major Case #1; Office of Origin: Indianapolis;" WEDICK and BRENNAN "immediately" began focusing on proving KITZER's criminal intent, demonstrating he set up his network of offshore banks to commit fraud.  Because of the case's groundbreaking success, using "undercover" agents to proactively investigate White Collar Crime [WCC], in particular fraud schemes involving New York's five [5] crime families, the investigation became a hallmark case for the FBI, using "undercover" agents to conduct long-term sophisticated WCC investigations.
Befriending mobsters in New York, WEDICK and BRENNAN were responsible for initiating the Title-III "wiretap" surveillance on FREDDIE PRO's [ALFREDO PROC] office and apartment complex located on Central Park South, which included information the GAMBINO and LUCCHESE crime families' were actively trying to "takeover" BROOKHAVEN MORTGAGE COMPANY, Melville, Long Island.  PRO said mobsters, including JOE TROCCHIO, residence Manorville, Long Island wanted to use BROOKHAVEN's loan portfolio valued at $150 million to fuel loan sharking operations.  Told about an ongoing probe involving TROCCHIO that concerned $2.5 million in "stolen" securities, agents warned against the "trio" getting into vehicle destined to meet with crime bosses in Bronx, angry about a money split concerning the acquisition of FIRST NATIONAL CITY BANK of HAITI.   In the ongoing TROCCHIO probe, mobsters had already killed 2-witnesses [4-witnesses by the time the operation went overt] thought to be cooperating with the FBI.  Agents also disrupted a contract "hit" brokered by PRO with TROCCHIO targeting Cleveland crime figure ARMAND MUCCI.  In exchange for $30,000 in fees, MUCCI had agreed to negotiate a check for PRO totaling $110,000, but when the check "cleared," decided to keep all the proceeds.  PRO turned to TROCCHIO to collect money, but when MUCCI refused to negotiate a settlement, TROCCHIO ordered a contract "hit."
The "undercover" phase of the investigation ended when prosecutors said agents had developed significant cases against KITZER and his network and they wanted to file criminal charges.  Also … unlike today WEDICK and BRENNAN did "not" have the same security protections generally afforded agents conducting "undercover" operations.  Assigned "undercover" matters today, agents are typically provided with fictitious identities, credit cards and in some instances "undercover" residences and motor vehicles.  Citing the involvement of the GAMBINO and LUCCHESE crime families, FBI executives thought agents could "no" longer mitigate security risks given the fact they were using their own identities.
Familiar with Bureau investigations, HOWARD's last book titled, "LOST RIGHTS: The Misadventures of a Stolen American Relic," published in 2010 by HOUGHTON MIFFLIN HARCOURT, details the epic journey made by one of the 14 hand-drafted originals made of the Bill of Rights "stolen" by a Union army infantryman rifling through a Raleigh, North Carolina statehouse looking for Confederate mementos.  The document was recovered by the FBI, almost 138-years later in Philadelphia, PA, in a dramatic sting operation when two Connecticut antique dealers tried to sell the document to the nonprofit National Constitution Center for $4-million.