February 11, 2016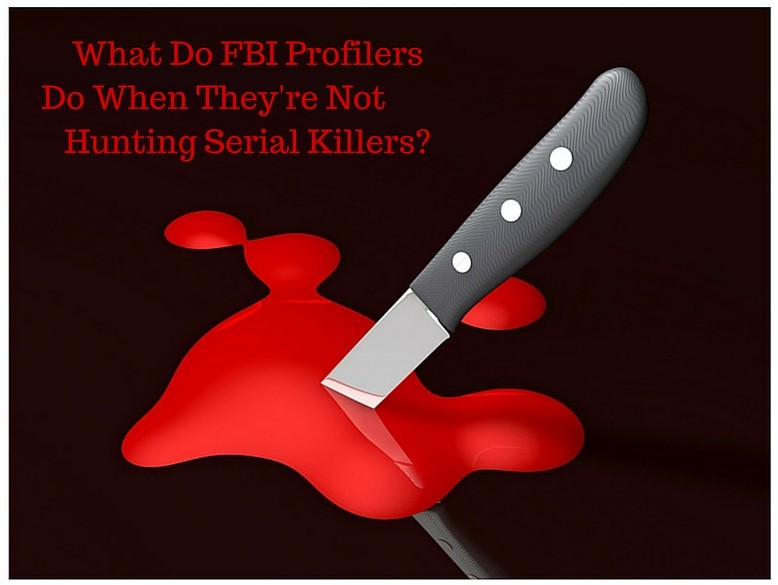 Although serial killings are relatively rare, books, movies and TV shows can give the false impression that throughout the country there are teams of FBI profilers peering into the minds and behaviors of violent serial killers to determine what they're thinking and what they may do next.
If only that were true.
We can definitely blame the fascination with serial killers and FBI profilers on Thomas Harris's Silence of the Lambs. Since the book and film came out, there has also been a number of authors who have created whole series around FBI agent characters who hunt down serial killers. Author Lisa Gardner wrote a 6-book series about FBI profilers featuring Special Agent Pierce Quincy and his FBI agent daughter Kimberly Quincy. Author Steven James has a 9-book series featuring Special Agent Patrick Bowers. And of course we must mention the TV show – Criminal Minds. They all offer great entertainment value, but are they accurate? Is that all FBI profilers do?
In episodes two and three of the new podcast – FBI Retired Case File Review with JERRI WILLIAMS – retired agents JIM FITZGERALD and RAY CARR are interviewed. Jim worked as an FBI profiler in the Behavioral Analysis Unit (BAU) at the FBI Academy in Quantico, VA and Ray, who served most of his career in the Philadelphia Division, was trained as a profiler in the field. Both agents talk about some of the intriguing cases they worked with the full participation and cooperation of local and state law enforcement partners.
The FBI currently has approximately 13,500 agents and jurisdiction over violations of more than 200 categories of federal law. "Movies and TV shows can give the false impression that hunting down serial killers is a major function of the FBI," said FITZGERALD. "The reality is that at any given time there are only 15 to 20 full-time FBI profilers assigned to the BAU."
As stated in the Criminal Investigative Analysis: Practitioner Perspectives – The primary goal of criminal investigative analysis is to examine all of the behavioral information and provide advice to the requesting agency, rather than become involved in the actual investigative process.
During their respective FBI Retired Case File Review interviews, retired FBI profilers FITZGERALD and CARR provide realistic behind-the-scenes looks at what it means to analyze behavior, motivation, language and demographics in order to help connect the dots and assist in the identification and apprehension of an unknown suspect. Their podcast interviews can be found at jerriwilliams.com and are also available for free subscription on iTunes and Stitcher.
For specific information about the FBI's actual involvement in serial killer cases, I recommend you visit the FBI website and read The Birth of Behavioral Analysis in the FBI. Here's an excerpt:
The FBI's involvement in serial killer cases has also evolved under federal law. For example, the Bureau was authorized to investigate violent crimes against interstate travelers in 1994 and serial killings specifically in 1998. The FBI may investigate only when requested to do so by an appropriate law enforcement agency. The Bureau is also authorized to provide a variety of support services, from laboratory and behavioral analysis to crime statistics collection and the sharing of criminal identification and history information through our longstanding services and systems.
NOTE: 
To tag along on JERRI WILLIAMS' "authorpreneurial" journey visit her new website at http://jerriwilliams.com/ and "like" her FACEBOOK author page at https://www.facebook.com/JerriWilliamsAuthor/ and/or follow her on TWITTER @JerriWilliams1
You can visit her profile page here too at https://fbiretired.com/agent/144/