March 22, 2016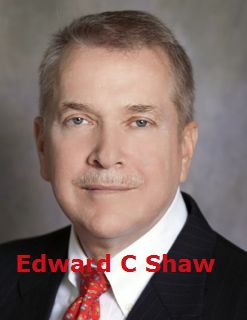 TOKYO OLYMPIC GAMES:  The Japanese Firearm and Sword Control Law
Good News / Bad News
The good news:  Japan has some of the most severe restrictions on possession of knives and firearms in the world.  The bad news: Japan has some of the most severe restrictions on possession of knives and firearms in the world.
The Good News
Those responsible for the 2020 Tokyo Olympic Games will be interested in learning that Japanese laws have created a practically gun free country.  Possession of just one round of ammunition is a serious crime in Japan.  In most of the world, crimes and terrorist attacks are committed by people using firearms.  The almost complete ban on legal access to firearms in Japan makes it much more difficult for someone in Japan to plan and stage a terrorist attack, targeting the Tokyo Olympic Games.
Based upon the writer's own experience, working for nine [9] years as an Assistant Legal Attaché for the FBI assigned to the U.S. Embassy, in Tokyo he can state that almost no one in Japan has a firearm.  Also, since border security is strong, it is extremely difficult for someone to try to smuggle a firearm into Japan.  Indeed, Japanese police officials themselves are not allowed to take firearms home, but instead, at the end of their duty shift, must secure any firearm assigned to them inside the police facility, for use only when they again report to work.
The Bad News
Tight firearm restrictions mean very few Japanese police officers have access to weapons other than their assigned firearm.  In fact, there are very few shoulder weapons available for use anywhere in the country, including police officials.  Several years ago when a couple of bears escaped from a small zoo, local police needed to enlist the assistance of a local hunting club, seeking a high-powered rifle, since police officers only had side arms, generally not considered effective stopping a bear.  Of course, since the rifles belonging to members also had to be properly stored in accordance with the Japanese law, it took a while for police officers to access the weapons and finally answer the call requesting assistance with the bears.
Let's consider more bad news.  What happens, per chance a terror cell succeeded, smuggling weapons into Japan, targeting the games?  Minus adequate firepower, such an attack would leave the athletes, attendees and even police officials "defenseless," out-gunned by assailants.  Given the current threat level, security officials need to consider these doomsday scenarios as real possibilities for the Tokyo Olympic Games, as evidenced by the recent terrorist attacks seen in Belgium and France.
Athletes wanting to compete in Olympic shooting events might also wonder whether they can expect problems bringing firearms into the country.  Fortunately, Japanese law does take into consideration athletes wanting to "compete in national or international competitions," so presumably they'll be allowed to bring their firearms into the country.  But given the bureaucratic requirements, importing and using a firearm in the Olympics, athletes should be forewarned it will be challenging.  Aside from the normal difficulties an individual can expect just shipping a weapon to Japan, athletes can also expect problems accessing weapons for practice and getting ammunition.  Shooters wanting to compete in the 2020 Games should plan for problems mindful Japanese law requires strict gun control.
And What About Swords?
Finally, another aspect of the Japanese gun law that could snag the Olympic competitors, also restricts the possession of knives or bladed weapons.  In a Stars And Stripes article captioned, "BLADE BAN:  Knives Best Left On Base to Avoid Breaking Japan's New Weapons Law," soldiers are warned against leaving the military base carrying a switch blade knife, or any knife with a double-edged blade measuring 2.2 inches or longer, or single edged knife with a blade measuring 6 inches or longer.
But soldiers are not the only individuals experiencing problems under the law.  While stationed in Tokyo, the writer saw cases involving visiting government employees being arrested, found possessing a knife that violated Japanese law.  Speaking with Japanese officials about an American chef arrested, traveling with cooking knives, the writer was told police had considerable discretion, enforcing the knife possession law, explaining Japanese sushi chefs were famously known for carrying knives, catering to a public clientele.
Sushi chef or not, the writer suggests anyone traveling to Japan for the Olympics, should leave any knives and tools with blades at home, lest they don't mind additional scrutiny and having their trip disrupted because of a packed knife.
ABOUT THE AUTHOR
EDWARD C. SHAW is a retired FBI Special Agent (25-years) who resided in Japan for approximately fifteen [15] years, speaking fluent Japanese.  An Assistant Legal Attaché, assigned to the U.S. Embassy in Tokyo, Japan, enjoying two tours of duty totaling nine [9] years, Mr. SHAW was the FBI's official representative in Japan, responsible for working with Japanese law enforcement, and their security, and intelligence agencies.  While in Japan his assignments included locating and apprehending international fugitives, conducting espionage investigations involving spies and doing sensitive reviews concerning national security issues.
Because his assignments took him to every prefecture in Japan, Mr. SHAW is well-acquainted with Japanese law enforcement, and their intelligence and security agencies, and very familiar with their objectives, bureaucratic habits, and most importantly how they interact with their foreign counterparts.
Speaking on security issues facing would be travelers, readers can look forward to Mr. SHAW posting articles here about the upcoming Tokyo Olympic Games looking for helpful tips thinking about attending the games.
For additional information see his website at:  http://tokyo2020olympicssecurity.com/