May 15, 2014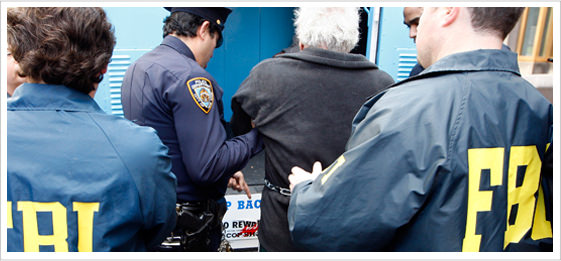 WASHINGTON—Attorney General Eric Holder and Department of Health and Human Services (HHS) Secretary Kathleen Sebelius announced a nationwide take down involving Medicare Fraud Strike Force operations in six cities resulting in charges against 90 individuals, including 27 doctors, nurses, and other medical professionals, for their alleged participation in Medicare fraud schemes totaling approximately $260 million.
The coordinated strike is the seventh national Medicare fraud take down in Strike Force history. Medicare Fraud Strike Force operations are part of the Health Care Fraud Prevention & Enforcement Action Team (HEAT), a joint initiative announced in May 2009 between the Department of Justice and HHS focusing on fraud prevention and deterrence and enforcing anti-fraud laws around the country.
Since their inception in March 2007, strike force operations in nine locations have charged almost 1,900 defendants who collectively defrauded the Medicare program funds totaling almost $6 billion. Additionally, working with officials in HHS-OIG, the Centers for Medicare & Medicare Services [CMS] suspended high-risk enrollment providers in five strike force locations, removing more than 17,000 providers from the Medicare program since 2011.
A multi-agency team of federal, state, and local investigators, the joint Department of Justice and HHS Medicare Fraud Strike Force is designed to combat Medicare fraud using Medicare data analysis with an increased focus on community policing. Approximately 400 law enforcement agents from the FBI, HHS-OIG, multiple Medicaid Fraud Control Units, and other federal, state, and local law enforcement agencies participated in the take down.
The defendants charged are accused of various health care fraud-related crimes, including conspiracy to commit health care fraud, violations of the anti-kickback statutes, and money laundering. The charges are based on a variety of alleged fraud schemes involving various medical treatments and services, including home health care, mental health services, psychotherapy, physical and occupational therapy, durable medical equipment, and pharmacy fraud.
In Miami, a total of 50 defendants were charged for their alleged participation in various fraud schemes involving approximately $65.5 million in false billings for home health care and mental health services and pharmacy fraud. In one case, two defendants were charged in connection with a $23 million pharmacy kickback and laundering scheme. Court documents allege that the defendants solicited kickbacks from a pharmacy owner for Medicare beneficiary information, used to bill for drugs that were never dispensed. The kickbacks were concealed as bi-weekly payments using a sham services contract laundered through shell entities owned by the defendants.
In Houston, eleven [11] individuals were charged, including five physicians for submitting invoices for medically unnecessary home health care services. Court documents alleged the defendant doctors received kickbacks for signing off on home health care services that were not necessary and often never provided.
In Los Angeles, eight [8] defendants were charged with defrauding funds totaling approximately $32 million. In one case, a doctor was charged for causing almost $24 million in losses using a fraudulent billing scheme involving durable medical equipment, including a 1,000 expensive power wheelchairs and home health services that were not medically necessary and frequently not provided.
In Detroit, seven [7] defendants were charged for their roles in fraud schemes involving approximately $30 million in false claims for medically unnecessary services, including home health services, psychotherapy, and infusion therapy. In one case, four [4] individuals, including a doctor, were charged in a sophisticated $28 million fraud scheme in which the physician billed for expensive tests, physical therapy, and injections that were not necessary and not provided. Court documents allege that when the physician's billings raised red flags, he was put on payment review by Medicare. He was allegedly able to continue his scheme and evade detection by continuing to bill using the billing information of other Medicare providers, sometimes without their knowledge.
In Tampa, Florida, seven [7] individuals were charged in a variety of schemes, ranging from fraudulent physical therapy billings to a scheme involving millions of dollars in physician services and tests that never occurred. In one case, five [5]  individuals were charged for their alleged roles in a $12 million health care fraud and money laundering scheme that involved billing Medicare using names of beneficiaries from Miami-Dade County for services purportedly provided in Tampa area clinics, almost 280 miles away. The defendants then allegedly laundered the proceeds through a number of transactions involving several shell entities.
In Brooklyn, New York, the strike force announced an indictment against Syed Imran Ahmed, M.D., in connection with his alleged $85 million scheme involving billings for surgeries that never occurred; Dr. Ahmed was also arrested last month and charged by complaint concerning alleged health care fraud violations and making false statements. In addition, the Brooklyn Strike Force charged six [6] other individuals, including a physician and two billers who allegedly concocted a $14.4 million scheme in which they recruited elderly Medicare beneficiaries and billed Medicare for medically unnecessary vitamin infusions, diagnostic tests and physical and occupational therapy supposedly provided to these patients.