September 8, 2016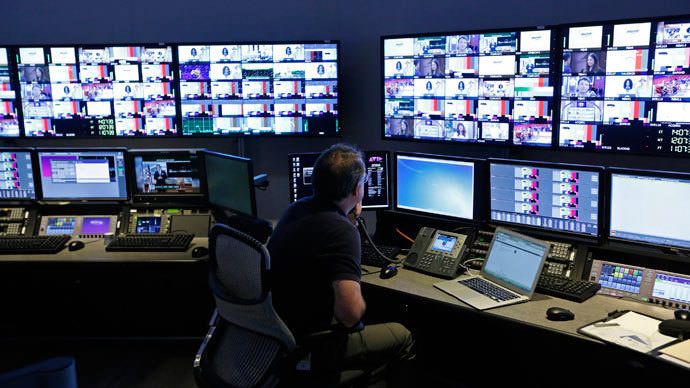 HOUSTON–Shortly after the radical Islamic terrorist attack in Nice, France on July 14, 2016 Newt Gingrich, a prominent U.S. political commentator and former Speaker of the U.S. House of Representatives, recommended a change in U.S. counter terrorism policy.  He said American intelligence agencies need to more closely scrutinize mosques in the U.S. in order to prevent future radical Islamic terrorist attacks on American soil.  The proposal drew the predictable reactions from all the usual suspects across the U.S. political spectrum.  And while the government does not routinely monitor Islamic mosques or Muslims in the United States … one American ally, Japan, does so with gusto.  And with the upcoming Tokyo Olympics Muslims can expect authorities will be watching.
Foreign security officials responsible for participants and spectators' safety attending the 2020 Tokyo Olympic games should take measures to understand the Japanese government's policy concerning Muslims.  Briefly speaking, Muslims traveling to Japan to attend the games will likely be the target of government investigation and surveillance.
The Japanese Government Can Monitor Anyone and Anything Islamic as Long as It Does So Secretly
Surveillance involving individuals professing to be Muslim recently came to light when Japan's Supreme Court issued a ruling that appeared in a legal publication.  Information about the High Court's ruling can also be found in a number of prominent publications, including The Japan Times, the UK's Independent, Aljazeera and the American Thinker.  In short, the High Court said the Japanese government can monitor Muslims and anything Islamic for domestic security purposes.  The mere fact an individual was Muslim and/or an organization had Islamic associations [mosques are the most obvious example] were sufficient reasons for the government to conduct surveillance and collect information.
But the High Court's ruling was not entirely favorable to the Japanese government.  In a stinging rebuke, the High Court said plaintiffs could seek compensation and collect monetary damages per chance government officials committed privacy violations and publicly disclosed information.  The suit said, collecting information as a result of a Muslim surveillance, the Japanese government had carelessly placed the information on an "insecure" server which was then hacked and later published on the Internet.
Deciding the case, the High Court made clear the Japanese government could conduct surveillance for national security reasons on Muslim groups and Muslims, but it must keep "secret" any information collected.  Putting the information on an "unprotected" server, the Supreme Court said the government was liable for damages caused to the plaintiffs for privacy violations that occurred when the server was hacked.
What does this have to do with the 2020 Tokyo Olympics, you ask?  Well … any Muslims visiting Japan during the games can expect to be monitored by government officials looking to collect intelligence.  Interested agencies include the Japanese Ministry of Foreign Affairs responsible for travel visas; the Japan Ministry of Justice [via the Japan Immigration Agency and the Public Security Intelligence Agency]; the various Japanese prefectural police departments; and the Japan National Police Agency.
Visiting Japan, filling out a visa application and speaking with immigration officials, Muslims can expect the government will retain and share the information with appropriate agencies.  And once identified they will be "monitored," as a possible national security threat … using secret techniques.
How Do I Secretly Monitor Thee … Let Us Count the Ways
The two government entities that will do most of the monitoring will be the Public Security Intelligence Agency (PSIA) and the various prefectural police departments under the supervision of Japan's National Police Agency (NPA).
Based upon linked news reports and the writer's experience, looking to collect intelligence on visiting Muslims, government officials will use the following techniques:
Obtain information from Japanese staff at the Olympic village and other Olympic venues. This can include information about people who visit Muslim athletes at the Olympic village; information about the times Muslims enter and leave the Olympic village each day; information about doctor visits by Muslims at the Olympic village; information about the food the Muslims might eat.
Obtain information from all security monitoring systems at every Olympic site (electronic access control systems and/or video monitoring systems).
Obtain information from ongoing monitoring at mosques and locations of other Islamic organizations in Japan when foreign Muslims in Japan visit those locations.
Obtain information about the people foreign Muslims visit in Japan. Japan may get requests from foreign governments to watch certain Muslims who travel to Japan. If these "targets" visit a Muslim residing in Japan information about that visit (both the visitor and the host) will flow back to the foreign government that originally made the request for information.
Obtain Information from Japanese companies providing services at the Olympic village (e.g., a bank could provide information about money transfers, including account numbers; a travel agency could provide information about train and other travel bookings made by Muslim athletes).
In the event the Japanese government wants more information about a particular foreign Muslim at the games it can arrange for a Japanese volunteer Olympic guide to directly "assist" the person of interest.
In short, Japan will use various techniques and trade craft traditionally employed by most intelligence and security agencies around the world.  The one technique that might not be used is electronic surveillance of video, audio, and written communications.  Except for some extreme situations Japanese law does not allow this investigative technique, at least in criminal investigations.  However, based upon a total of nine years of working with Japanese law enforcement and intelligence agencies the writer is certain that either the PSIA or the NPA or both would secretly monitor telephonic, e-mail, and other conversations if they believed the situation justified it. This information could never be used in a Japanese court but that would not be a problem since the information would not be collected for use in a prosecution. Indeed, the Japan times article linked above reported that, "that police had at times planted cameras inside mosques…".
Foreign security officials responsible for the safety of Muslims who travel to Japan for the 2020 Tokyo Olympics might shrug at the information gathering and consider it to be a minor nuisance.  But those who are monitored can suffer inconvenient effects long after the Olympics.  Consider the following examples:
Japan will keep the information about foreign Muslims it gathers for years. Japan also sometimes shares terror threat information with other countries, especially other industrialized countries.  Information about a Muslim in Japan could make its way to third countries and result in denial of a visa, inclusion on the U.S. "No Fly" list, or a myriad of other consequences.
If Japan collects information about a Muslim visitor's foreign bank account it might share that information with a foreign government. In turn, that foreign government might monitor or blacklist transactions with the bank account and other linked financial accounts.
Just as a leak of Japanese government information led to the lawsuit discussed above, information (accurate or not) about foreign Muslims at the Olympics and held by the Japanese government could be mistakenly released into the public domain. Japanese bureaucrats are detail oriented and this information could discuss dietary habits, health records, bank account numbers, ATM passwords, credit card information, dates of birth, personal hygiene habits, passport numbers and visits to Internet sites … to name but a few.
While it's "not" possible to prevent Japanese authorities from collecting information about visiting Muslims attending the 2020 Tokyo Olympics, the writer thinks government officials should inform visitors about their monitoring programs.  Visitors should be warned anything they might do in Japan could be monitored and recorded by authorities and, further, shared with other countries … allowing Muslims to make informed decisions about whom they might visit, what they might do and anything else while visiting Japan.